AS SEEN ON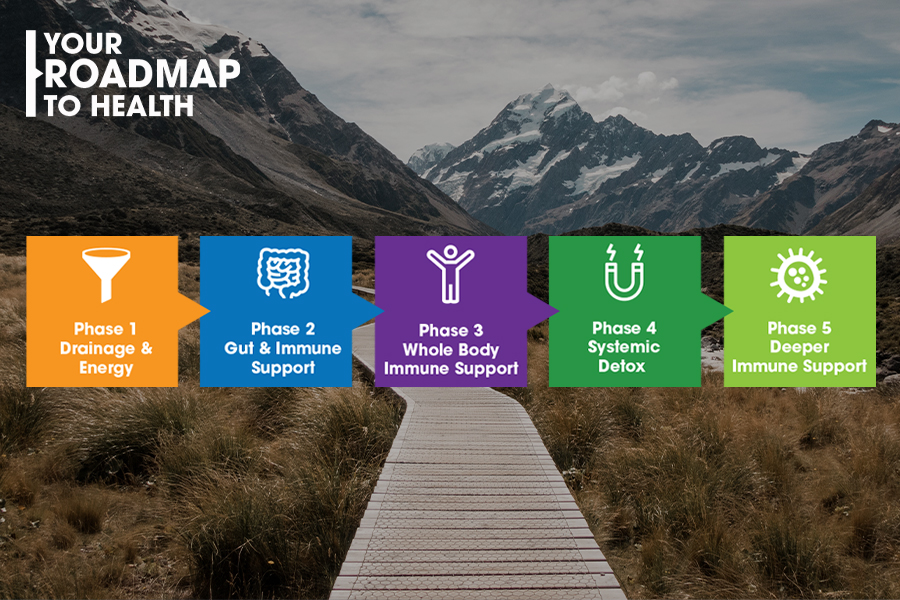 Health journeys are a gift.
Unwrap yours today.
The path to wellness may seem long and winding. And sometimes you might feel stuck. We've walked this journey ourselves and mapped out a route to make it simpler for you. We believe your journey is a gift, and we're so glad to share it with you.
Learn More
MICROMENTORIES
Stories of Hope
on the Journey to Health
"Don't fool yourself. You've got your own 'friends' in there," says Julie Strazzeri. Her 15-month parasite cleanse solved the mystery behind her systemic pain, fatigue, and anxiety.
Watch More Episodes
One Protocol Away
You could be just one protocol away from the optimal health you desire. Our Detox Starter Protocol consists of four distinct 1-month phases. It includes all the products you'll need to peel back the layers of everyday toxicity that can limit you on your health journey.




"

From Formula One on, I bought the entire protocol and have to say ... it's all beyond amazing. I am in the last phase and have added Tudca and MitoRestore, and my energy from when I started the protocol till now has doubled! Thank you SO much!

"

Janet,

Detox Hero
"

There are 3 of us on max doses of the whole protocol already (been working on stuff since November - successfully that is). This has a lot of our heavy hitting get-it-out stuff - already used it all. :) LOVE it - very effective and helpful - wow factor for sure. We didn't have to wait long to tell either.

"

Marie,

Detox Hero
"

Love it! I have gotten great benefit from the detox protocol. I have had very few side effects. My overall health is better since doing the detox protocol.

"

Jeanners,

Detox Hero
Learning Center
Detox is a journey, not an event. Having a good guide helps you know what to expect and how to navigate the road successfully.
Free Shipping
On Orders Over $99.00
60 Day Risk-Free
Guarantee
Live Support
Call or Email
At Microbe Formulas, we live by this simple standard: Creating supplements that work is what we do. Restoring hope and health is who we are.