BioActive Carbon BioTox
Price
$69.95
$75.00 you save

$5.05
BioActive Carbon BioTox is a binder that supports the body in removing unwanted chemical and environmental elements. It covers additional ground by promoting overall cellular, digestive, and immune system health.
Product Highlights
BioActive Carbon BioTox is introduced in Step One of the Foundational Protocol. It promotes optimal digestion, energy production, and the removal of unwanted elements as you begin opening your body's drainage pathways.
Supports the body's ability to remove unwanted elements
Promotes mitochondrial function
Helps to upregulate oxygen production, which creates a hostile environment for unwanted elements
Promotes increased immune and digestive function by supporting gut health
100% organic ingredients
No fillers, additives, or GMOs
Vegan-friendly and gluten-free
What is BioActive Carbon?
BioActive Carbon is a proprietary blend that supports the body's ability to bind and remove unwanted elements and repair cellular damage. The ability to promote life sets it apart from traditional binders.
When combined with other ingredients, BioActive Carbon supports their optimal delivery and absorption by protecting them from being digested by stomach acid.
BIOACTIVE CARBON (EXTRACTS OF HUMIC AND FULVIC ACID)
EXTRACTS OF BROCCOLI SPROUT
Standard
Take two capsules twice daily or as otherwise directed by a healthcare practitioner.
Aggressive
Take up to four capsules three times daily or as otherwise directed by your healthcare practitioner.
With Food
For most potent dosage, take an hour away from food. Take with food if sensitivities arise.
Sensitive
Reduce dosage to one capsule twice daily.
Toddler Under 50 lbs.
Take one-half capsule twice daily.
Child Between 50 - 125 lbs
Take one capsule twice daily.
Customer Reviews
Write a Review
Ask a Question
Filter Reviews:
Biotox
toxins
body
binder
symptoms
energy
mold
supplements
charcoal
parasites
09/23/2021
Anonymous

United States
Seriously, the only product that helps me with CFS/ME
This product is the best I've ever used. Even after 20 years of trying products , this one and the Fulvic Acid truly are game-changing for how I feel and function on every level. I love to combine it with the Tudca Plus too. So grateful to the scientists and this group of doctors to make a product that honestly works and is easy to take and digest too. Grateful from Seattle!
09/13/2021
Marilyn T.

Canada
Biotox
One of my favourite MF products.
09/05/2021
Kathryn B.

Canada
Worth it!
I felt terrible taking Mimosa Pudica and Formula 1 without this. Really helps with the die off symptoms.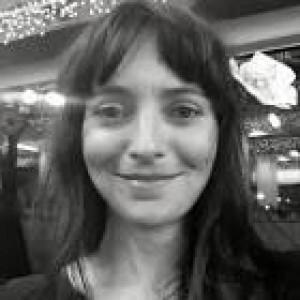 LH
08/31/2021
Lisa H.

United States
Game Changer For Die-Off Symptoms
OMG - I was totally suffering with die-off symptoms so bad before switching over to this product. The ability to take this with other supplements and food totally simplified the process of adhering to my gut-health protocol, being consistent and seeing real improvements in my gut health. So totally worth it.
08/27/2021
Theresa G.

United States
Great
I really appreciate this product. Knowing toxins can be removed and not have side affects is just a great thing!