BioActive Carbon Foundation
Price
$59.95
$65.00 you save

$5.05
BioActive Carbon Foundation is a binder that contains BioActive Carbon and nine botanicals, including artichoke leaf, blueberry, and wheatgrass.

Together, these ingredients lay the groundwork for supporting the body's natural detoxification processes and building and maintaining a healthy microbiome. BioActive Carbon Foundation is beneficial at any stage of your wellness journey. 

Product Highlights
BioActive Carbon Foundation is introduced in Step Two of the Foundational Protocol. It picks up where Step One left off to continue to support immunity and the removal of unwanted elements.
A proprietary blend of 9 botanicals, zeolite, amino acids, and BioActive Carbon
Supports a healthy immune response
Encourages the removal of unwanted environmental elements
Promotes optimal cellular health, energy production, and cognitive function
Antioxidant-containing herbs support the body's natural detoxification processes
BioActive Carbon helps protect the integrity of ingredients and supports optimal absorption
No fillers, additives, or GMOs
Vegan-friendly and gluten-free
What is BioActive Carbon?
BioActive Carbon is a proprietary blend that supports the body's ability to bind and remove unwanted elements and repair cellular damage. The ability to promote life sets it apart from traditional binders.
When combined with other ingredients, BioActive Carbon supports their optimal delivery and absorption by protecting them from being digested by stomach acid.
BIOACTIVE CARBON (EXTRACTS OF HUMIC AND FULVIC ACID)
Zeolite Clinoptilolite Micronized
EXTRACTS OF BROCCOLI SPROUT
Standard
Take two capsules twice daily or as otherwise directed by a healthcare practitioner.
Aggressive
Take up to two capsules three times daily or as otherwise directed by your healthcare practitioner.
With Food
For most potent dosage, take an hour away from food. Take with food if sensitivities arise.
Sensitive
Reduce dosage to one capsule twice daily.
Toddler Under 50 lbs.
Take one-half capsule twice daily.
Child Between 50 - 125 lbs
Take one capsule twice daily.
Customer Reviews
Write a Review
Ask a Question
Filter Reviews:
Foundation
part
toxins
difference
energy
symptoms
body
results
binder
health
09/14/2021
Beverly R.

United States
Couldn't be happier
I have NEVER seen a product line that actually does what it says before Microbe Formulas …. I have now graduated to Metchem in the product lineup :)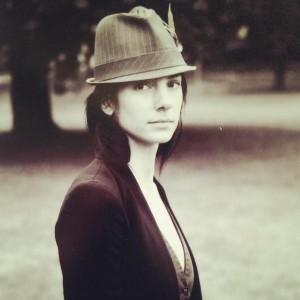 CM
08/30/2021
Christyn M.

Canada
Gentle & Powerful
I love rotating between this and BioTox. I just feel so supported by the binders. my digestion is always better afterwards and, seriously, my husband's gas issue goes down to almost zero on these products. Thank you, all you angels at MicrobeFormulas!
08/25/2021
Kristine F.

United States
Great 'picker upper'
I have been taking BioActive Carbon Foundation for about 6 months. I don't 'feel' anything, but I trust these products and this company implicitly. I believe it is helping me on my road to better health.
08/11/2021
Bev R.

United States
Fabulous product
I appreciate the science behind foundation it hits all areas of detox as it builds up to the next level of cleansing. I do not have any detox symptoms so it is easy to take :)
07/05/2021
Eric B.

Canada
Great Product
Very happy with these products, noticeable difference in gut health