BioActive Carbon Iodine
Price
$30.00
$32.00 you save

$2.00
Support your thyroid gland and whole body with this combination of iodine and iodide. These two forms of this vital mineral are preferentially used by different organs and tissues. The BioActive Carbon® in the product helps protect the mineral's passage through your digestive tract, plus it binds and removes unwanted elements to help support your cells' iodine uptake.
Product Highlights
BioActive Carbon Iodine is introduced in Step Four of the Foundational Protocol. It picks up where Step Three left off to continue to support the removal of unwanted elements and promote full-body healing.
Formulated with an optimal ratio of iodine to iodide
Supports healthy iodine levels and thyroid function
Promotes cognitive function and a healthy metabolism
Supports prenatal health
BioActive Carbon promotes enhanced nutrient delivery and absorption
No fillers, additives, or GMOs
Vegan-friendly and gluten-free
What is BioActive Carbon?
BioActive Carbon is a proprietary blend that supports the body's ability to bind and remove unwanted elements and repair cellular damage. The ability to promote life sets it apart from traditional binders.
When combined with other ingredients, BioActive Carbon supports their optimal delivery and absorption by protecting them from being digested by stomach acid.
BIOACTIVE CARBON (EXTRACTS OF HUMIC AND FULVIC ACID)
Standard
Take one tablet daily in the morning with food or as otherwise directed by a healthcare practitioner.
Aggressive
Take up to two tablets twice daily. Exceeding two tablets twice a day is not recommended. Consult your practitioner for more information.
With Food
Take with food unless otherwise directed by your healthcare practitioner.
Sensitive
Take 1/2 tablet daily in the morning with food or as otherwise directed by a healthcare practitioner.
Toddler Under 50 lbs.
Take 1/4 tablet daily in the morning with food or as otherwise directed by a healthcare practitioner.
Child Between 50 - 125 lbs
Take 1/2 tablet daily in the morning with food or as otherwise directed by a healthcare practitioner.
Yes. When supplementing with iodine be sure to pay attention to your medical history, your current situation, and consult a competent practitioner to ensure efficacy and safety.
Yes. Please ensure that you take it at least two hours away from any prescription medication. Failure to do so may cause a "hyper" or enhanced effect which should be avoided.
Customer Reviews
Write a Review
Ask a Question
Filter Reviews:
energy
Iodine
thyroid
difference
results
health
dose
Hashimoto
BioActive Carbon Iodine
issues
07/20/2021
Valerie Q.

United States
Hair has less shedding
Been on it for a couple of weeks now, and I noticed I have been having less shedding from my hair. I was losing it in chunks, so this has given me some hope. I'm not sure if I had a deficiency or not, but it is definitely helping me.
07/18/2021
Shelley B.

United States
Life changing!
So thankful I have found these products. After seeing 20 doctors I've given up on western medicine. My life is a million times better. Thank you
07/15/2021
Gina Y.

Canada
iodine
bought it, just to have on hand.
06/30/2021
Eileen F.

United States
Just enough
I have hypothyroidism.I was hoping your product would help me to stay awake. It has done this, giving me just enough energy to stay awake all day. As nothing else has worked, your product does, so I will continue to use it.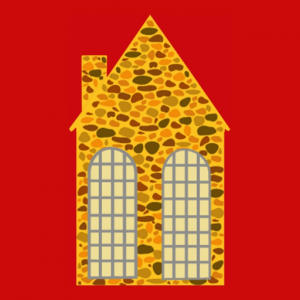 BD
06/03/2021
Barbara D.

United States
Sleep Improvement
I personally have taken BioActive Iodine for several years. It works well in tandem with the natural bovine thyroid I take for hypo-thyroid issues. 30 days ago my husband began taking BioActive Iodine because he was feeling tired more than usual. He takes it before going to bed, for no reason except that it is when he remembered to take it. He sleeps better and longer ( 5 am wake-up instead of 1am to 3 am). On the few nights he forgot to take it during this month, he was awake very early again, and not as rested during the day. From his results I also began taking it at night and find that I also sleep better. It does not help getting to sleep, nor does it cause drowsiness. Our sleep just seems to be more natural as it should be.