Full Moon Kit
$191.95
$226.00 you save

$34.05
With a drop in melatonin downregulating the immune system and a spike in serotonin enabling parasite mobility during a full moon, it's the perfect time to provide your body with extra support to maximize detox results and evict unwanted guests!
Overview
The full moon is one of the best times to cleanse and increase your gut and immune support. This is because your melatonin levels naturally drop from the brightness of the moon, which can suppress immunity and aggravate existing symptoms.
Herbs such as Mimosa Pudica Seed, black walnut, clove, holy basil, and neem team up to support intestinal health, strengthen immunity, and encourage the removal of unwanted elements during a full moon.
There are thirteen full moons every calendar year, which means thirteen opportunities to take control of your health and experience greater levels of well-being.
The Importance of Supporting Drainage Before the Full Moon Challenge
It's crucial that all of your body's elimination pathways are open and functioning optimally before any cleansing protocol, including the Full Moon Challenge.
Before the challenge (as well as during and after), it's recommended to continue taking lymphatic-supportive or intestinal-moving herbs. This gives unwanted elements a clear exit out of your system and prevents them from being reabsorbed, which can create or worsen symptoms.
MIMOSA PUDICA SEED
Mimosa Pudica Seed is our flagship immune and digestive support supplement. This sticky seed from the Mimosa pudica plant supports the body's natural drainage processes, while promoting the removal of intestinal buildup and harmful elements.>
FORMULA 1
Formula 1 is a multi-herb supplement designed for optimum immune and digestive support. The plant ingredients and BioActive Carbon in Formula 1 work synergistically to support immunity and digestive health. When paired with Mimosa Pudica Seed, this two-pronged approach supports the body's ability to remove unwanted elements.>
FORMULA 2
Formula 2 is our most potent supplement for immunity and digestive support. This fast-absorbing liquid tincture is formulated with seven herbs — including black walnut, clove, and holy basil — to provide maximum support to the body during periods of cleansing.>
BIOACTIVE CARBON BIOTOX
BioActive Carbon BioTox is a binder that supports the body in removing unwanted environmental elements. It covers additional ground by promoting overall cellular, digestive, and immune system health.>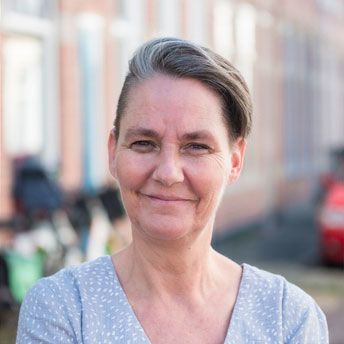 Love it! Everyone should be using these products! The Full Moon Kit worked on ridding the body of parasites. You can see the worms!
Heidi D.
Detox Hero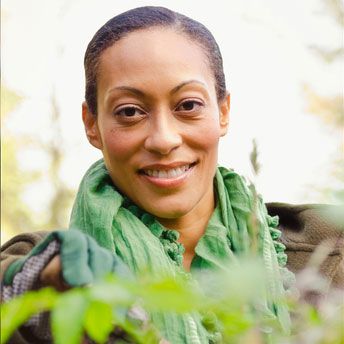 The Full Moon kit is awesome! I purchased it with 2 wishes, first that I could sleep through the night and second that I didn't constantly feel hungry. This kit succeeded in both my wishes!
Donna C.
Detox Hero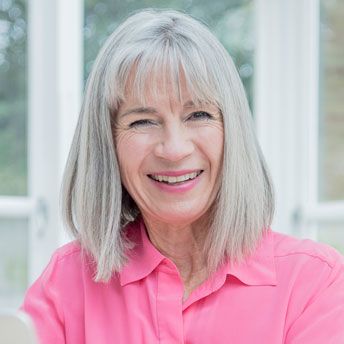 I am so glad I heard about the challenge. The packaged products at a discount really help. I plan on doing the challenge during every full moon period. The results have been amazing!
Sharon Q.
Detox Hero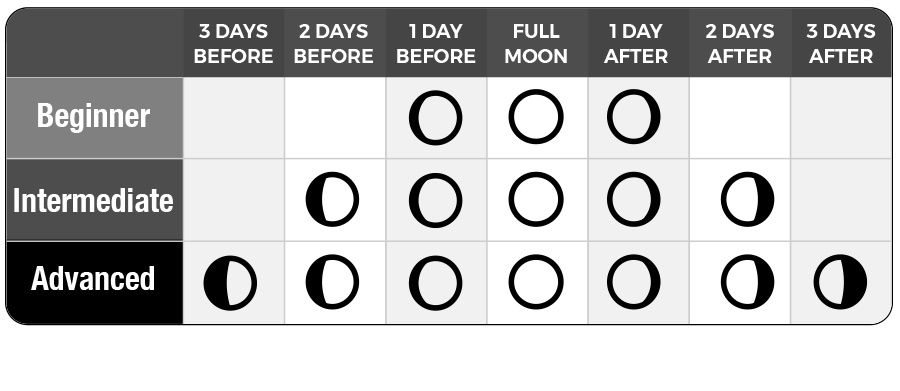 Choose Your Challenge
The Full Moon Challenge is designed to be customized to your individual needs. Choose your level: beginner, intermediate, or advanced. Then choose your length: 3, 5, or 7 days.
If this is your first time doing the challenge, always start with the beginner dosing and 3-day length. Jumping into higher doses for longer periods of time right away may cause or worsen undesirable reactions.
It's recommended to do at least one round of beginner dosing at the 3-day length before increasing to the intermediate or advanced dosing and the 5- or 7-day length. Return to your regular dosing after you've completed the challenge.
Beginner Challenge
Intermediate Challenge
Advanced Challenge
Drainage Pathways
Make sure all drainage pathways are moving well! Don't stop intestinal moving herbs or lymphatic drainage herbs. Since the parasites are moving more, this could block pathways. You may want to slightly increase these products if you tend to get "backed up" easily. You want to quickly move the critters out as they die or become more active!
Dosing Guidelines
During the challenge, you'll increase your doses of Mimosa Pudica Seed, Formula 1, Formula 2, and BioActive Carbon BioTox to promote deeper cleansing.
From the charts, choose a beginner, medium, or advanced level and 3, 5, or 7 days.
You Can Mix and Match For example, you can do the beginner dosing with the advanced length (7 days). Or you can do the advanced dosing with the beginner length (3 days).
Return to your regular dosing until the next full moon.
Listen to Your Body
Always pay attention to your digestion, energy levels, mood, and how you feel overall. If you experience discomfort during this challenge, please call 1-866-902-0977 to speak with customer support. Our team will help you better understand how to adjust your dosing during this challenge.
New to the Challenge
The 5-day and 7-day Full Moon Challenges aren't recommended for people who are brand new to parasite cleansing! Jumping into high doses may cause herx reactions. Your body may not be able to clear out the die-off from your drainage pathways quickly enough. This can lead to a back up of toxins which will increase your symptoms. Get a few months of parasite cleansing under your belt before engaging in the 5-day and 7-day Full Moon Challenges.
When Is The Next Full Moon?
The Moon has phases because it orbits Earth, which causes the portion we see illuminated to change. The Moon takes 27.3 days to orbit Earth, but the lunar phase cycle (from full Moon to full Moon) is 29.5 days. The Moon spends the extra 2.2 days "catching up" because Earth travels about 45 million miles around the Sun during the time the Moon completes one orbit around Earth.
The full Moon in the current cycle will occur on . The next full Moon will occur on .
You may need to lower your dosing or work on supporting your drainage more before cleansing. To get a more specific answer, we recommend reaching out to our support team at
support@microbeformulas.com
or call
1-866-902-0977 to speak with a team member.
Customer Reviews
Write a Review
Ask a Question
Filter Reviews:
products
parasites
moon
body
challenge
full moon
energy
worms
nothing
life
10/30/2021
Anonymous

Canada
Yup it works
It does what it says!
10/26/2021
Anonymous

United States
Monsters Inc...inerated
This full moon parasite cleansing kit was something I didn't know I needed for a long time. I've done years of lengthy water fasts, dry fasts, cleanses, etc. and thought I had a pretty clean system so I was surprised and disturbingly satisfied to see what came out of my body during this cleanse including a monster worm over a foot long! So glad to know that's not still in there! I jumped into the 5 day protocol (not recommended- I experienced some fairly strong herx reaction) -on the night of the full moon I could literally feel my skin crawling and tingling as the critters were fighting their inevitable doom. I highly recommend doing this cleanse if you have a heartbeat so that your heartbeat benefits you and your family and not some freeloading parasite. Here's to the next full moon!
10/06/2021
Sarah D.

Sweden
Not yet received and wondering when it will
I know these products and they are great. So that's why I ordered this kit to be prepared for another full moon challenge.
09/28/2021
Amanda

United States
Great bundle for a discounted price
Love this bundle, all the top products to keep the bugs at bay. Also love the discounted price :) Thanks!
09/21/2021
Anonymous

United States
Amazing
This product is just simply amazing and I'm convinced of the quality and it's ability to eliminate parasites and toxins. I've gone through misdiagnosis after misdiagnosis until one doctor helped me take my life back. When the told me I had parasites, it was horrifying . The level of infestation I was at could be seen in my skin, hair and nails. My attitude was horrible and I admit this now but never realized how awful it was until I started attacking these unwanted guests. The dosage is easy to do because of the guide and how to take the protocol. Almost not taste to the products and easy on the stomach...you can adjust if you DO have stomach upset. Not a lot of support on this subject though, parasites and toxins are not discussed amongst the "medical community" and there's no demand for it either. I'm grateful for Microbe Formulas products. I'm getting to a level of healthy I've never experienced.