Traveling can suppress your immune system, and expose you to toxins, radiation, viruses, and parasites. Unfamiliar food can create digestive issues and disrupt your microbiome. Collect memories when you travel, not illness by including the travel kit in your plans. You'll have the tools you need to maintain good health while you expand your horizons.
Free Shipping On Orders Over $99.00
60 Day Risk-Free Guarantee
I would highly recommend this protocol. Over the years we have traveled to many different places and I had gotten sick once where I felt like I was dying. Who knows how many parasites we have picked up over the years. I am very impressed with these products and more so with the intelligent gentlemen behind them. 
Jocelyn M.
Immune Strength
Increases protection from radiation, bacteria, viruses, and encourages parasite elimination while you are on the move
Digestive Support
Minimize GI tract issues and helps to maintain a healthy microbiome while in new environments during travel
Detox Aid
Helps rid your body of toxins as you are exposed, rather than getting stuck in your system
What's Included
Formula 1
Developed over years of clinical trials, Formula 1 is a multi-herb blend specifically designed for powerful immune and digestive support. Proven natural ingredients like vidanga, neem, triphala, clove, and holarrhena are merged with our BioActive Carbons to create a potent, yet tolerable, solution to pathogen problems.
BioActive Carbon Foundation
BioActive Carbon Foundation goes systemic which makes it an exceptionally effective supplement and a solid foundation for any detox protocol.
BioActive Carbon Minerals
With over 70 naturally occurring, plant-derived trace minerals and a dozen amino acids, BioActive Carbon Minerals supports your overall detox regimen while providing additional building blocks to energize your body.
BioActive Carbon Iodine
Provide your body with the proper amounts of iodine and iodide needed for optimal thyroid health and natural hormone production. As BioActive Carbon molecules remove harmful halogens, receptors open that are filled with iodine, promoting optimal thyroid balance.
Dosing Instructions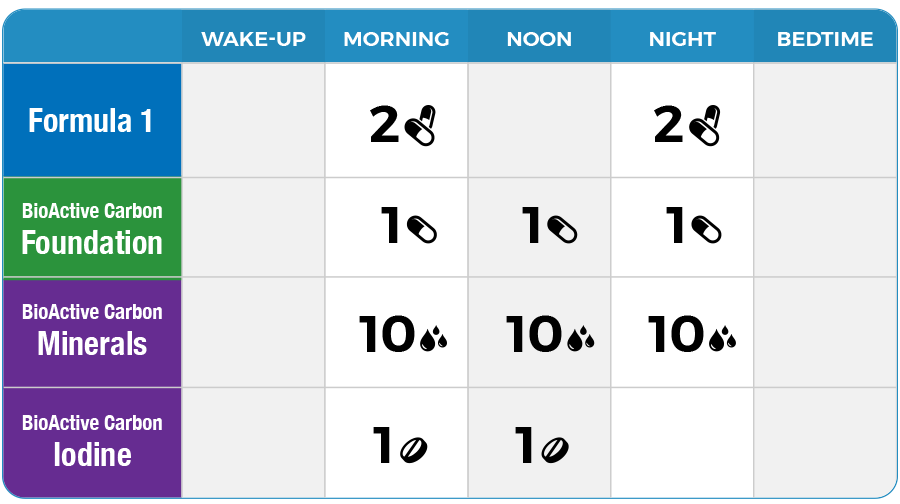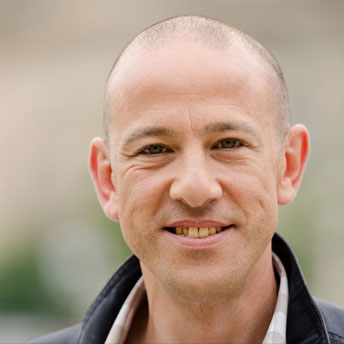 I have traveled to India on multiple occasions and have always had issues with the food, water, and environment. Traveling seems to mess really up my bowels. This last trip, however, was different. I took the Travel Kit with me and was amazed at the results. I will never go anywhere without it!
Ryan R.
Detox Hero
Benefits
Including the travel kit in your plans can help you avoid unexpected health issues that can arise when visiting new places. You'll help sustain good digestion, immune function, and detoxification. When you get back, you'll likely stroll down memory lane, and less likely down the path to illness!
Product FAQs
We've designed this kit to provide immune support and boost cellular energy. The BioActive Carbon Foundation will help with binding and removing viruses, radiation (think: I'm on a plane in a thin atmosphere!), and chemical toxins (I'm having a glass of water, but it's at the restaurant, so not my norm). While Mimosa Pudica could be an added benefit, to keep things simple for space and expense, we've put these three together here.
Microbe Formulas products are designed to be taken together with minimal exception. The products in the Travel Kit may be taken together.
BioActive Carbons contain high-energy polyanions and polysaccharides. They promote an energy boost at the cellular level, which can assist in everything from jet lag to flight fatigue. The binders in BioActive Carbon Foundation and the anti-parasitic blend in Formula 1 can help mitigate the effects of diet alteration (eating on the road) and the change in venue/geography. Together, the energetic effects and immune system boost help to protect from some of the most common outcomes of "life on the road."
Free Shipping
On Orders Over $99.00
60 Day Risk-Free
Guarantee
Live Support
Call or Chat
At Microbe Formulas, we live by this simple standard: Creating supplements that work is what we do. Restoring hope and health is who we are.