Need Help? 1 866-902-0977
FREE SHIPPING ON ORDERS OVER $99.00
#

TRUE

DETOX
BioActive Carbon MetChem
BioActive Carbon MetChem provides support for the removal of heavy metals and environmental toxins, containing special forms of carbon that are extracted from plant-based fulvic acid, ulmic acid, and humic acid. These long- and short-chain carbon molecules naturally include polyelectrolytes, amino acids, and other organic acids that increase the body's efficiency in absorbing minerals and improve health and body function.
Free Shipping On Orders Over $99.00
60 Day Risk-Free Guarantee
Far superior than anything I can buy off the shelf.

When it was out of stock, I resorted to buying another product and when I realized this was not working for me I had to rectify the problem and order this product right away.
Marlene L.
Heavy Metal Detox
Supports focused removal of the most harmful heavy metals including mercury, arsenic, aluminum, and lead
Restorative Properties
Helps restore the tissues with organic material that is needed for cellular function by utilizing short chain active carbon molecules
Digestive Support
Feeds good microbes to help create a healthy microbiome and support the digestive process
BioActive Carbon MetChem
BioActive Carbon MetChem supports respiration in healthy bacteria while binding and removing heavy metals, herbicides, and pesticides.
Product Overview
BioActive Carbon MetChem: Support for heavy metals and environmental toxins contains a special form of carbon that contains extracts of fulvic acid and extracts of humic acid.
This BioActive Carbon can be taken with or without food and other supplements without incident.
As part of our comprehensive protocol lineup, the BioActive Carbon MetChem is the proverbial "cleanup" batter. The name is simple: "Met" comes from "metals" and "Chem" comes from "chemicals." This product is designed to focus on chelating both heavy metals and environmental chemicals from the system, while the BioActive Carbon molecules heal your system.
Is this really a problem? With the myriad of naturally occurring and man-made environmental chemicals (i.e. lead, mercury, radon, formaldehyde, benzene, glyphosate, BPA, phthalates, and cadmium to name a few), everyone is at risk of exposure, and finding the right tools to combat these harmful substances is an important part of any effective treatment. Because of the kidneys' ability to reabsorb and accumulate toxic heavy metals, they are uniquely vulnerable to these elements. Removing heavy metals from the kidneys helps stave off potential nephropathy.
Our BioActive Carbon MetChem uses extracts of fulvic and humic acids to help root out these toxins (it's effective in breaking down pesticides, too!) and assist the body in overall wellness, including pain relief, overall healing and immune system support, and promoting cellular balance as an organic electrolyte.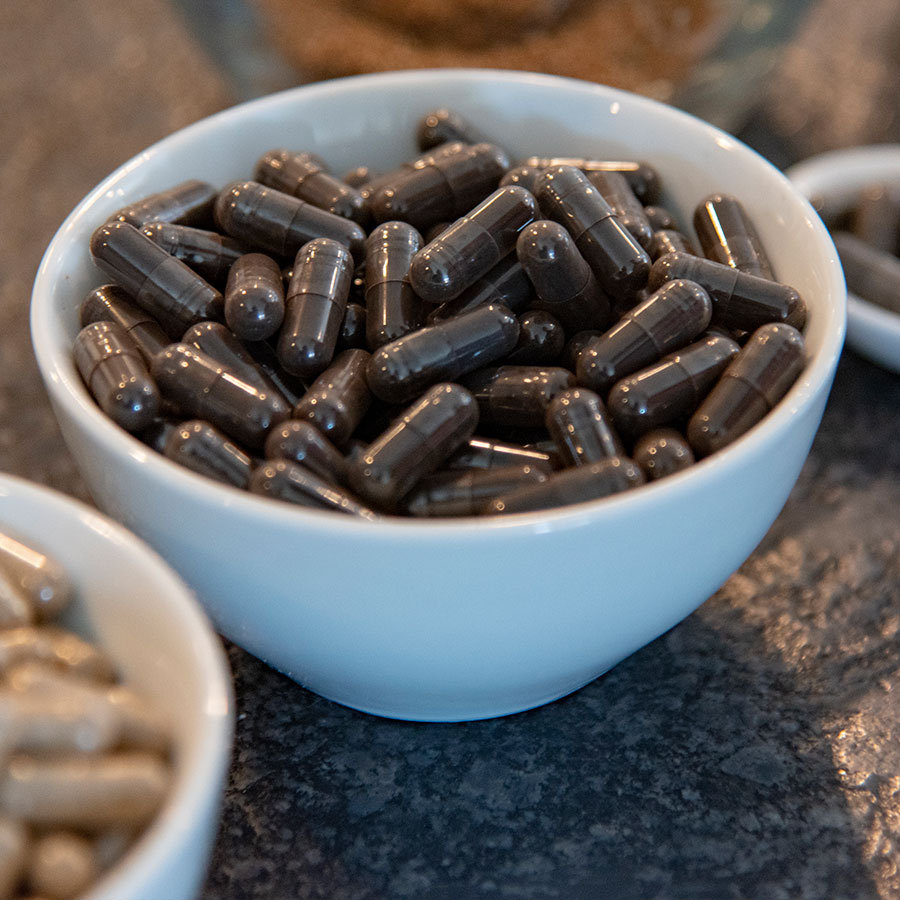 Ingredients
The list of ingredients below is here to help you understand the ayurvedic properties of each, not to establish a claim on the ingredients as a whole.
Our products use long- and short-chain BioActive Carbon molecules, which have the ability to support life. These BioActive Carbon molecules are extracts of humic and fulvic acids, and are designed to work systematically in the body. These molecules bind with toxins in the body and, in addition to chelating them, leverage their ability to support life by repairing as they chelate.
Our BioActive Carbon molecules undergo a three-step proprietary process in which other molecules are attached to enhance their overall efficacy and ability to support the body as it removes biotoxins. These processes ensure that the molecules and their beneficial elements get where they need to go in the body without dissipation or loss of efficacy on the journey.
In short, BioActive Carbon is included because it binds, restores, directs and protects.
The Difference is in the Detox
BioActive Carbon MetChem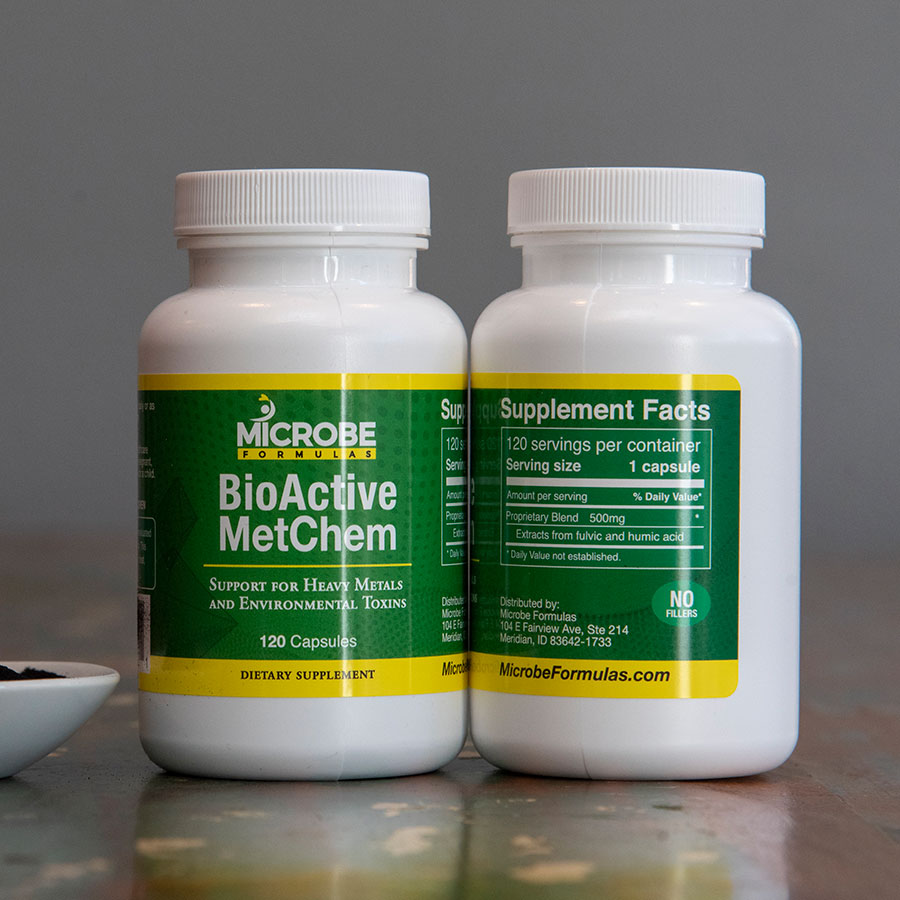 Frequently Asked Questions
Take a moment to review some of questions normally asked about BioActive Carbon MetChem.
Free Shipping
On Orders Over $99.00
60 Day Risk-Free
Guarantee
Live Support
Call or Chat
At Microbe Formulas, we live by this simple standard: Creating supplements that work is what we do. Restoring hope and health is who we are.