Save 35% Sitewide With
FREE DOmestic shipping for orders $75+
Full Moon Kit
$212.61
$223.80 you save

$11.19
Each full moon is an opportunity to dive deeper into detox. With a drop in melatonin downregulating the immune system and a spike in serotonin, it's the prime time to provide your body with extra support to maximize detox results.
Overview
The full moon is one of the best times to cleanse and increase your gut and immune support.* This is because your melatonin levels naturally drop from the brightness of the moon, which can suppress immune health and aggravate existing symptoms.
Herbs such as Mimosa Pudica Seed, black walnut, clove, holy basil, and neem team up to support intestinal health, strengthen immune health, and encourage detox during a full moon.*
There are twelve full moons every calendar year, which means twelve opportunities to take control of your health and experience greater levels of well-being.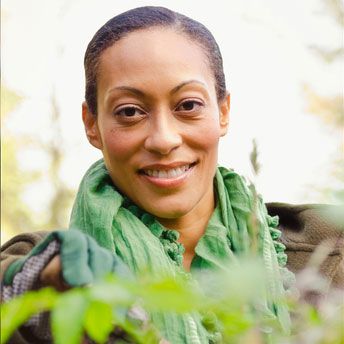 The Full Moon kit is awesome! I purchased it with 2 wishes, first that I could sleep through the night and second that I didn't constantly feel hungry. This kit succeeded in both my wishes!
Donna C.
Detox Hero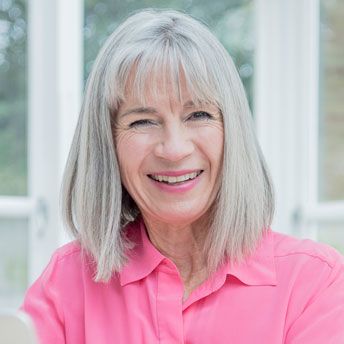 I am so glad I heard about the challenge. The packaged products at a discount really help. I plan on doing the challenge during every full moon period. The results have been amazing!
Sharon Q.
Detox Hero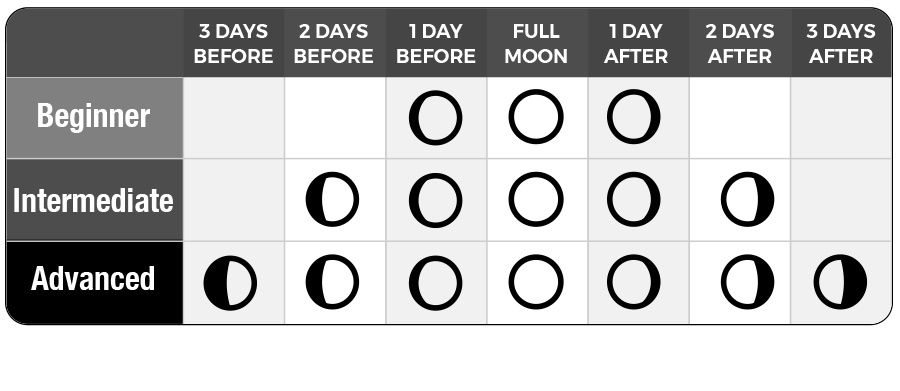 The Importance of Supporting Drainage Before the Full Moon Challenge
It's crucial that all of your body's elimination pathways are open and functioning optimally before any cleansing protocol, including the Full Moon Challenge.*
Before the challenge (as well as during and after), it's recommended to continue taking lymphatic-supportive or intestinal-moving herbs.* It is imperative to ensure that your drainage pathways are moving well so that there is a clear exit out of your system that prevents them from being reabsorbed, which can create or worsen symptoms.*
Choose Your Challenge
The Full Moon Challenge is designed to be customized to your individual needs. Choose your level: beginner, intermediate, or advanced. Then choose your length: 3, 5, or 7 days.
If this is your first time doing the challenge, always start with the beginner dosing and 3-day length. Jumping into higher doses for longer periods of time right away may cause or worsen undesirable reactions.
It's recommended to do at least one round of beginner dosing at the 3-day length before increasing to the intermediate or advanced dosing and the 5- or 7-day length. Return to your regular dosing after you've completed the challenge.
Beginner Challenge
Intermediate Challenge
Advanced Challenge
Dosing Guidelines
During the challenge, you'll increase your doses of Mimosa Pudica Seed, Formula 1, Formula 2, and BioActive Carbon BioTox to promote deeper cleansing.
From the charts, choose a beginner, medium, or advanced level and 3, 5, or 7 days.
You Can Mix and Match For example, you can do the beginner dosing with the advanced length (7 days). Or you can do the advanced dosing with the beginner length (3 days).
Return to your regular dosing until the next full moon.
Listen to Your Body
Always pay attention to your digestion, energy levels, mood, and how you feel overall. If you experience discomfort during this challenge, please contact your healthcare practitioner.
When Is The Next Full Moon?
The Moon has phases because it orbits Earth, which causes the portion we see illuminated to change. The Moon takes 27.3 days to orbit Earth, but the lunar phase cycle (from full Moon to full Moon) is 29.5 days. The Moon spends the extra 2.2 days "catching up" because Earth travels about 45 million miles around the Sun during the time the Moon completes one orbit around Earth.
The full Moon in the current cycle will occur on . The next full Moon will occur on .
Customer Reviews
Write a Review
Ask a Question
Filter Reviews:
products
moon
body
full moon
challenge
energy
cleanse
nothing
Microbe Formulas
mimosa pudica
09/13/2022
Anonymous

United States
I'm a beginner
This is my first experience with the Full Moon Kit. I do like how simple it is to follow the enclosed directions. But I wish I had the Intestinal Mover from the start, or had known to get it before starting. I think trying it next month with an intestinal mover would give me a completely different experience. So I'll be in a better position to comment more fully then.
08/07/2022
Lisa M.

United States
Using the Full Moon Kit with my Cleanse Detox
I am seriously loving it. It's my first experience using the Microbe Formulas. I've been interested in them for a long time. I contacted the Company and they were so great at helping me with my questions and guiding me to what I was looking for. I am doing really well with this kit. I can tell I am feeling better. I am looking forward to using more of the products, protocols and getting educated along the way. Thank you!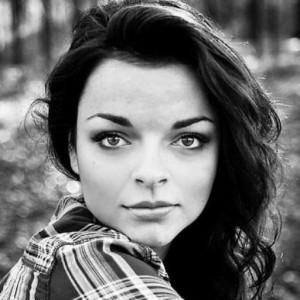 KG
06/18/2022
Katie G.

United States
Simple and Effective
This is my second purchase of the Full Moon kit, and this time I went full advanced. Holy cow. I am equal parts grossed-out and wildly fascinated.
06/01/2022
Judy E.

United States
First time users
Easy to follow instructions and helpful customer service
03/17/2022
Laura B.

United States
Just started
I wish you had sent me the directions for use