Phase 5: Deeper Immune Support
Price
$322.95
$380.00 you save

$57.05
Phase 5 fortifies the immune system with a series of potent herbal formulas designed to work deep within the body. It also renews efforts to support lymphatic function and drainage.
Phase 5:
Conquer long-standing challenges and optimize wellness


NURTURE IMMUNITY
Fortify the immune system's natural ability to handle foreign invaders. Support the cleanup of unwanted microbial factors.
TACKLE WHAT'S HIDING
Promote immune cell activity deep within the body, such as in the joints, organs, and nervous system. Get to the root of stubborn issues.
MAINTAIN WELLNESS
Nurture the body's normal health-promoting functions. Provide what's needed to help preserve optimal well-being over the long term.
$322.95
w/ Free Domestic Shipping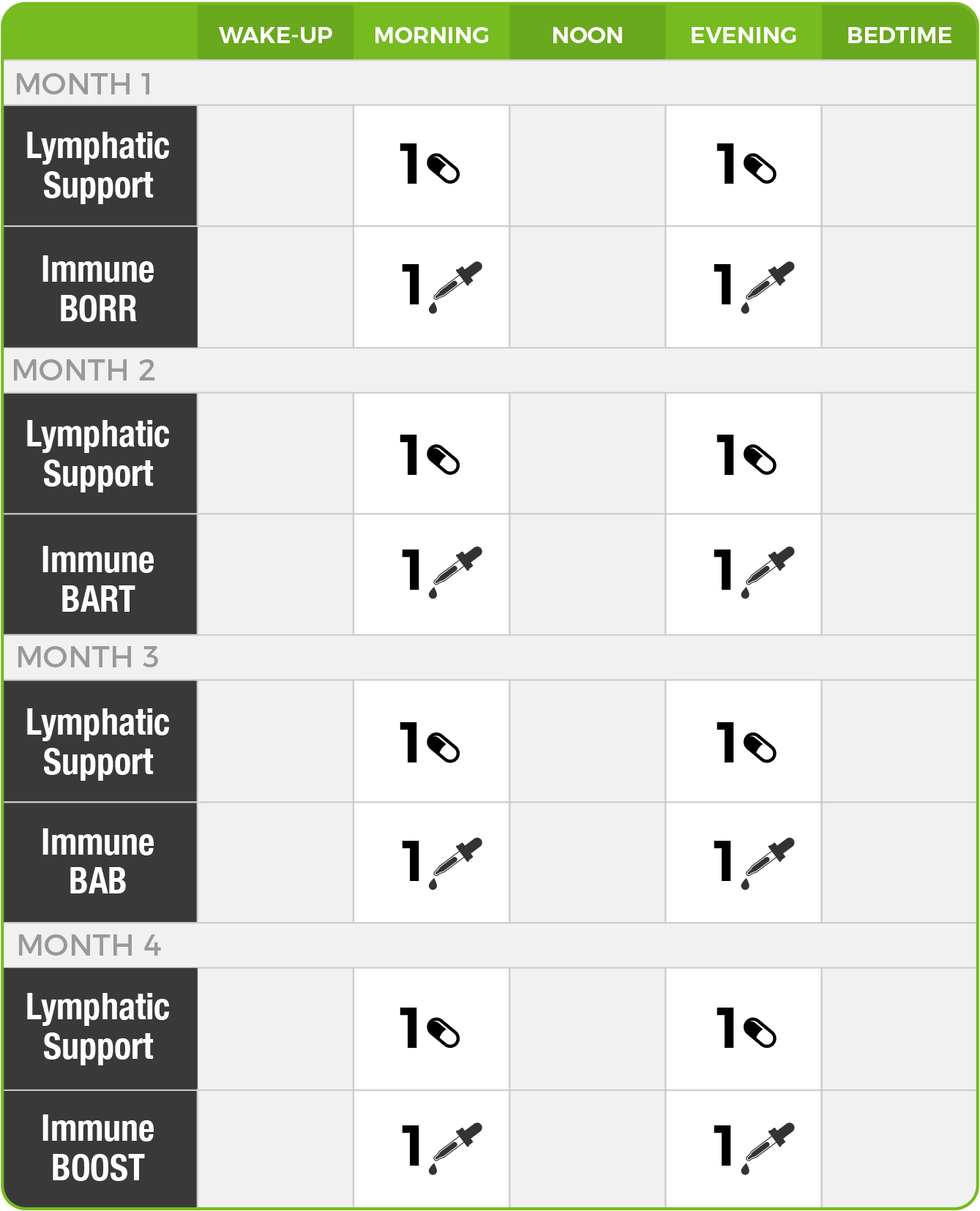 Please Note:
The above 1 dropperful dosages for Immune BORR, Immune BART, Immune BAB, and Immune BOOST are starting dosages. For each of these products, work toward 10 droppersful twice daily until one bottle is gone. This upper dosage may not be reached before the bottle is gone, which is okay. One dropperful (approximately ¼ teaspoon) means squeezing the top bulb fully once and letting the tincture be drawn in.
Creating solutions that work is what we do.
Restoring hope and health is who we are.
Meridian, ID 83642
Phone: (866) 902-0977
Email:
support@microbeformulas.com
Guarantee
Microbe Formulas offers a 60-Day, risk-free guarantee to ensure you are happy in your experience with our products.
For more information on our return policy,
click here.